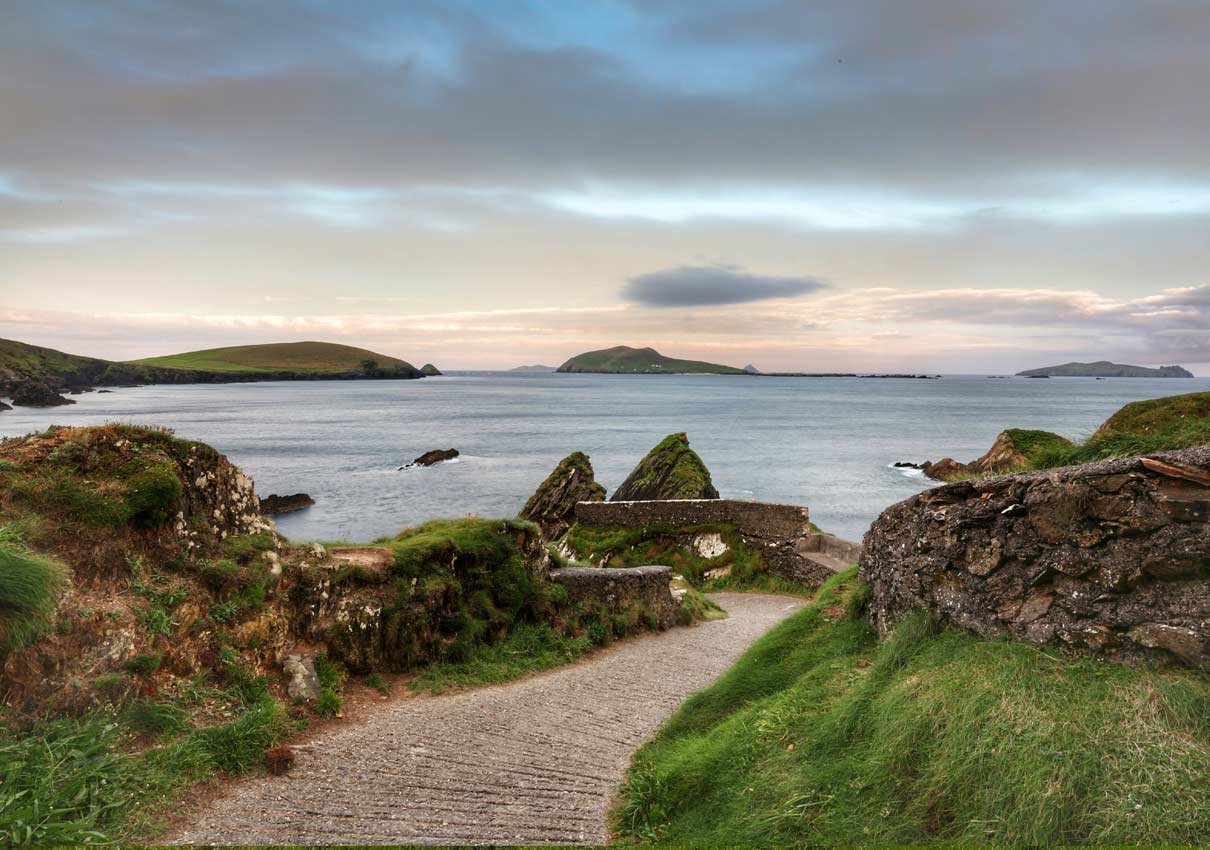 The Wild Atlantic Way in Kerry, Must-See Spots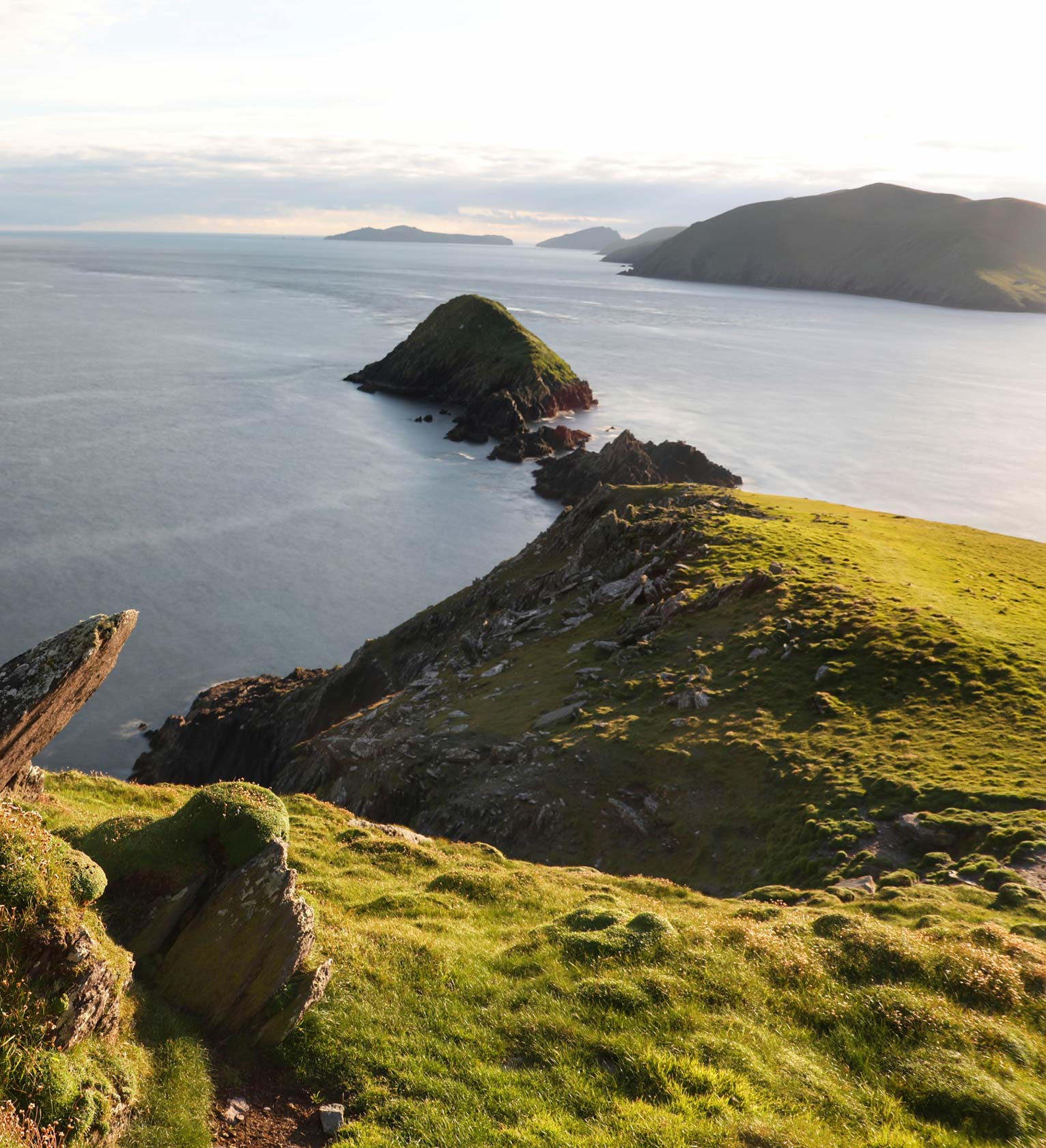 Spectacular scenery
Most visitors to the Kingdom choose to explore the Wild Atlantic Way by car. The route is well-signposted and it is easy to find maps, so even if you are not familiar with the area you should be able to find your way around with ease.
Some intrepid travellers opt to discover the Wild Atlantic Way by bike. If this is something that appeals to you, then we recommend getting in touch with an experienced guide or cycling tour group that can help you discover the best that the region has to offer.
If you want to immerse yourself fully in the natural beauty of the region, then you may want to consider going by foot. There are plenty of spectacular walking routes along the Wild Atlantic Way in Kerry which cater to hikers of all skill levels.
A one-of-a-kind adventure
The Wild Atlantic Way is the longest defined coastal drive in the world, and for visitors to County Kerry looking to experience natural beauty, and the breath-taking scenery of the coastline, this is a journey for you.
A one-of-a-kind adventure and the road trip of a lifetime, the Wild Atlantic Way's stunning 2,500km stretch of coast offers all this and more. Kerry boasts the longest section of the Wild Atlantic Way with 19 Discovery Points, 4 Embarkation Points and 1 Signature Point, and with plans to development even more.
The Kerry route never fails to create countless memories. From cliff top views to great hikes and from historic cities to picture perfect coastal villages and some of the best surfing in the world, the Wild Atlantic Way drive caters for tourists of all ages and tastes. Slow down and experience attractions, walks, cycles, golf, fishing, surfing, swimming and places to stay along the Wild Atlantic Way Kerry.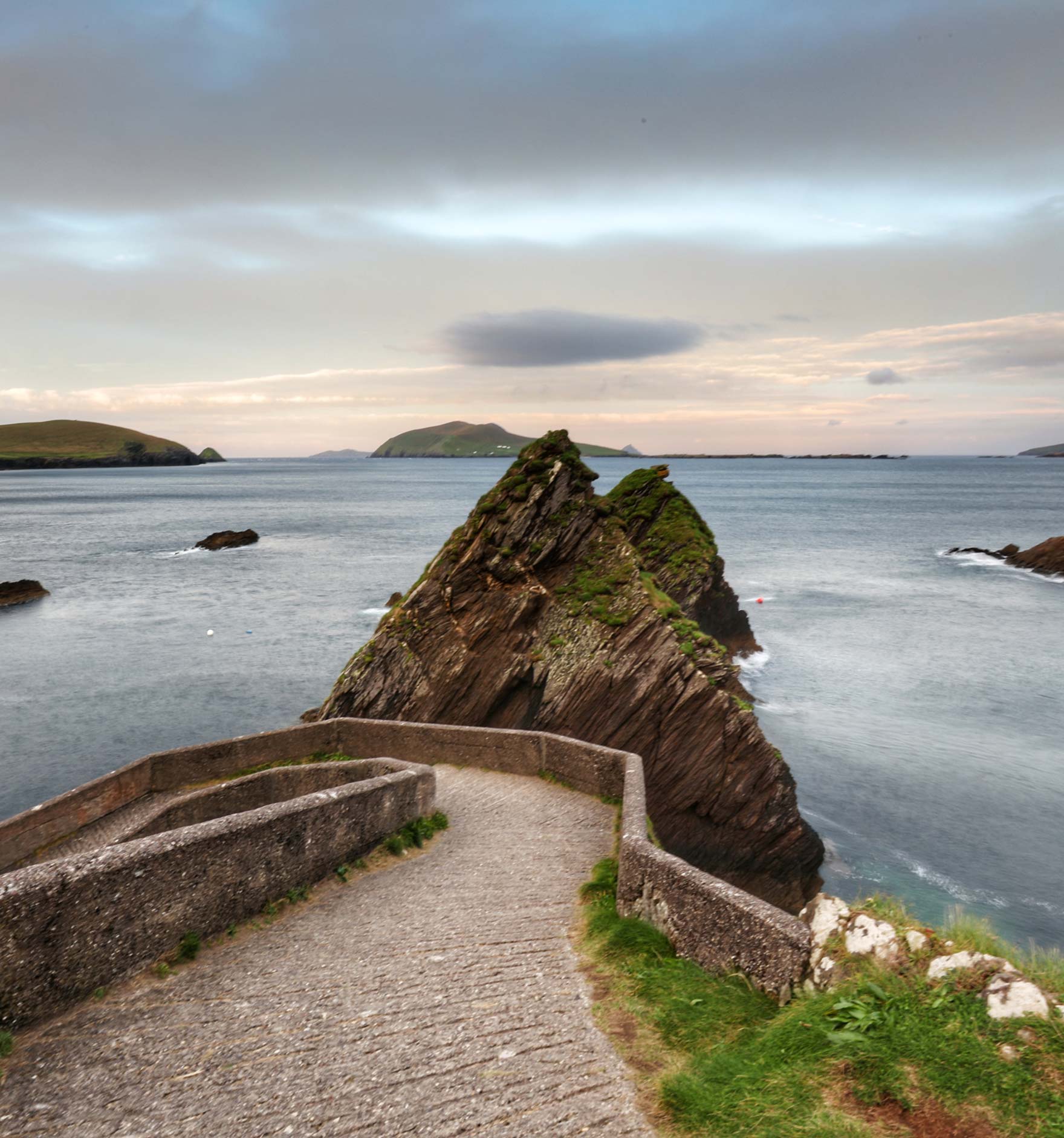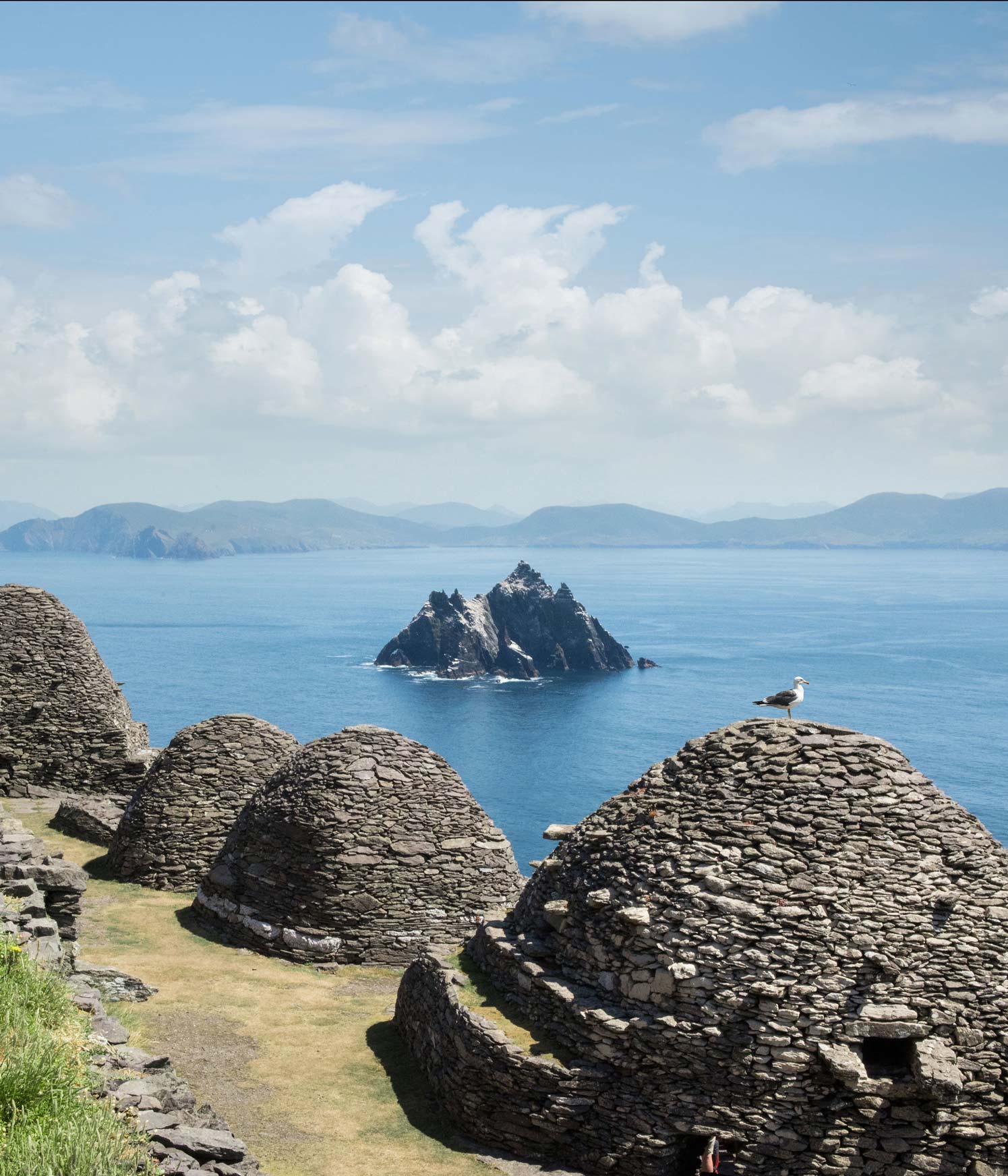 Signature Visits
Blaskets View, Co Kerry. Go as far west as the Wild Atlantic Way will takes you, and you'll catch a glimpse of a group of fabled islands; deserted, battered by the elements, but endlessly fascinating. This viewing platform offers commanding views of the Blasket Islands, a group of islands no longer inhabited but very important to the cultural heritage of this area and in particular to the Irish language.
Skelligs View, Co Kerry. The Skellig Islands sit approximately 12km (8 miles) from the village of Portmagee in County Kerry. Accessed via boat trips from Valentia, Portmagee or Ballinskelligs, these islands are instantly representative of Kerry's elemental west coast. Skelligs is a UNESCO World Heritage Site once described by the Irish playwright George Bernard Shaw as "part of our dream world". The appearance of Skellig Michael in a small but very pivotal role in 2015's Star Wars: The Force Awakens saw a surge in visitors to the island as Star Wars fans flocked in their thousands to see the site where Rey locates the missing Luke Skywalker.